Company Profile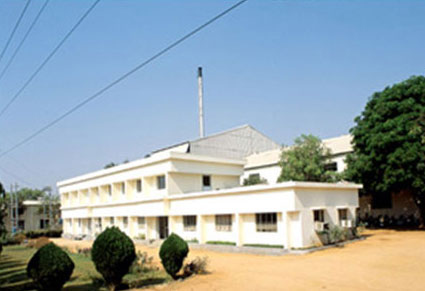 We are pleased to introduce ourselves as the only manufacturers of the NON COMBUSTIBLE, light weight & non-cementitious calcium silicate modular suspended ceiling systems in India. Aerolite Ceiling Systems is a Unit of Andhra Polymers Pvt.Ltd. (APPL).
Our ceiling systems are marketed under the brand name "Aerolite". We have set up our ceiling tiles manufacturing unit at Hyderabad in 2002, which is first of its kind. We are very proud to say that there is no import of technology, machinery and raw materials in introducing this innovative product to the Global market.
We are also proud to say that this indigenously developed product is one of the best Green product (Ceiling System) available in the global markets. Our ceiling systems offer very unique functional and aesthetical benefits to the users. With our PAN India strong network of dealers, we can reach to any remote place in the country for the supply and installation of Aerolite ceiling systems, which we have been mastering since 2002.
Group Company
Andhra Polymers Pvt. Ltd. ("APPL"), an ISO 9001 approved Company is one of India's leading industrial rubber products and false ceiling systems manufacturer. We cater to several industries including underground potable / waste water supply, railways, power transmission / distribution, defense, infrastructure, food processing etc. Our product range includes:
Seals and rubber gaskets for water and gas pressure / non-pressure pipes of various materials including Ductile Iron, GRP, UPVC, Clay and Concrete.
Rail pads for the protection of concrete rail sleepers from damage caused by the dynamic forces of passing trains.
Anechoic submarine rubber tiles for stealth applications.
Variety of custom moulded and extruded rubber parts for various industrial applications including customized extrusion profiles, bushes, springs, mounts, wedges, grommets etc.
Aerolite Ceiling Systems: Manufacturer of light weight Calcium Silicate ceiling tiles used in various sectors including Education, Healthcare, IT, Commercial & Sports Infrastructure etc.
TRP Sealing Systems (India): A joint venture with TRP Sealing Systems (UK), the Company is engaged in the manufacturing of plate heat exchanger gaskets and silicon composite insulators.
APPL boasts over 5 manufacturing facilities located in Hyderabad and Pune. Our global reach and client network spans a network of over 45 countries with dedicated partners in the Middle East and UK. Our strength lies in the design and manufacturing of products with the most stringent technical specifications and quality requirements. As a pioneer in the formulation of polymer compounds, we are skilled in developing customized solutions to the most complex problems. Moreover, our advanced manufacturing capabilities enable us to produce both standard and specialized products in either small or large volumes.
APPL's commitment to quality not only focuses on supplying technical products with the highest standards of quality assurance, but also encompasses the provision of technical services, speed and reliability of supply. Ongoing investment in new plant & equipment as well as human capital is an essential component of the Company's strategy.
Put simply, APPL aims to provide superior products, quality, service and committed customer support through its team of over 1500 people and its global distribution network.